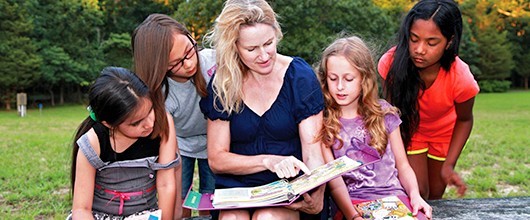 Volunteer Central
Welcome to the Hub for all things Volunteering! In this section of the website you will find information and resources to support you in your roll as a troop leader or co-leader. You can use the left navigation bar or the sections below to navigate through all available resources. 
Not a current volunteer?
Prepare her for a lifetime of leadership, and be the mentor she needs. Learn more about joining Girl Scouts as an adult leader and ways to volunteer.
Information Guide
Volunteer Essentials
Volunteer Essentials is designed to support busy troop volunteers on the go. You can easily find what you need to get started on your Girl Scout journey and search for answers throughout the troop year.
Forms and Resources
Forms and resources you will use throughout the year.
Troop Leader Blueprint
New troop year? Bring it on! The Troop Leader Blueprint is a curated selection of badges, Journeys, and activities to help leaders throughout this troop year
Volunteer Toolkit
This digital resource supports troop leaders and co-leaders, making the process of running a troop easier and more efficient.
Volunteer Trainings
Information on training and events that empower volunteers with the knowledge, skills, and confidence to deliver fun, safe, and meaningful Girl Scout experiences.
New Troop Leader Support
Information on this page will help walk New Troop Leaders through some of the major milestones for a Girl Scout troop leader.
gsLearn
gsLearn is Girl Scouts' official online and on-demand training tool. It empowers volunteers to complete trainings as it works best for them.
Diversity, Equity, Inclusion, and Access
Offering a safe space for your girl to talk about important issues is vital. Review these resources as you navigate discussions.
Adult Recognitions and Awards
Each year, Girl Scouts formally recognizes those adult volunteers who have made significant accomplishments and gone above and beyond to empower girls.