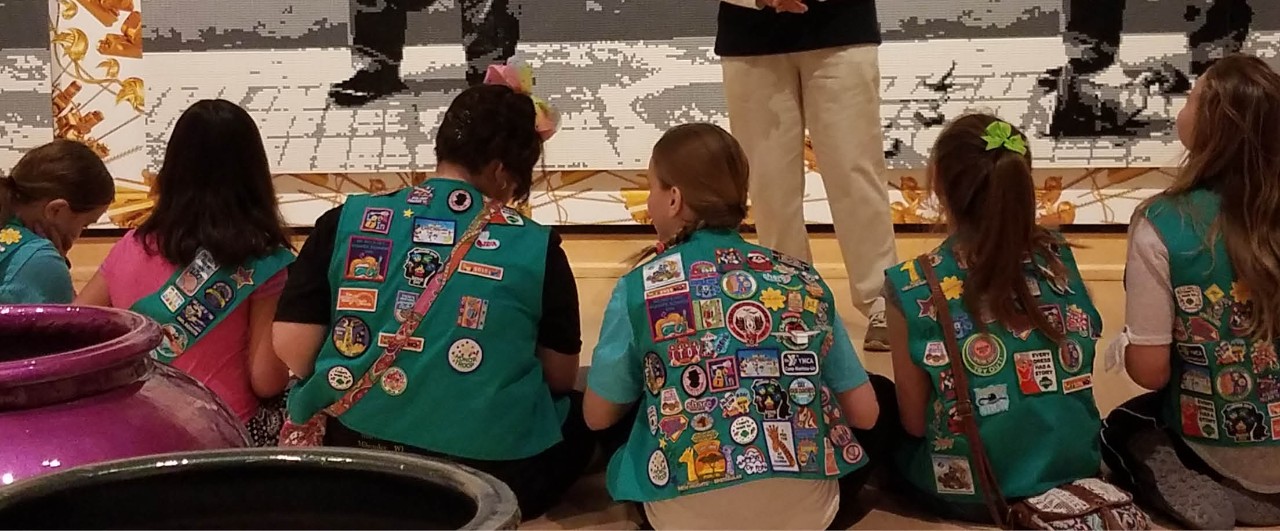 Community Partners
Our Community Partners offer unique opportunities for Girl Scouts to enhance their Girl Scout Leadership Experience! Through these experiences, Girl Scouts will meet other girl members and non-members and really show the community what Girl Scouting is all about!
Whenever you're at a Community Partner activity, remember to wear your vest/sash!
The events provided by Community Partners are intended to be accompanied by parents or approved GSMISTS volunteers, these are not drop off events.
If you are interested in joining our community program list, please complete and return the Community Partner Resource Guide or contact us at partner@gsmists.org. To learn more about our current community partners and programs offered, click the links below.
 Daisy    Brownie   Junior   Cadette   Senior   Ambassador   All Levels 
Arts and Culture

Financial Literacy

Fun

Healthy Living

Outdoor

Service and Civic Duties

Sports

STEM