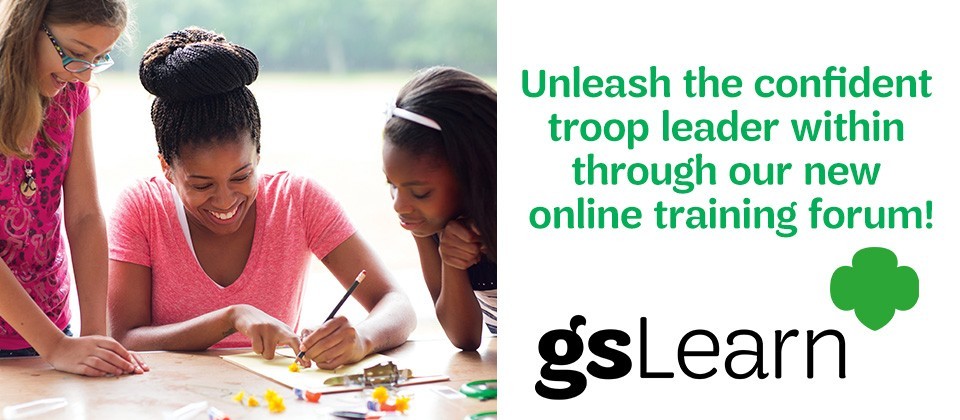 gsLearn
gsLearn is Girl Scouts' official online and on-demand training tool. It empowers volunteers to complete trainings as it works best for them. Volunteers have access to Girl Scout-specific training's that supports consistency across the Girl Scout Movement.
New volunteers will be able to access their required online training through gsLearn. Seasoned volunteers will find additional learning opportunities.
Trainings Available:
Troop Management Training: Required for new leaders but a great refresher for seasoned volunteers!
Volunteer Toolkit Training

Meeting Plan Overview 
Setting Up Your Year
Setting Meeting Times and Dates
Customize Your Year Plan

Virtual Meeting Leaders Training
Girl Scouts in the Outdoors: This provides information on ways to get your troop outside! (Note: This does not fulfill the Troop Camping Skills training requirements.)
Keep an eye out for more new content coming throughout the year!
Getting Started

You can access gsLearn by logging into MY GS. You can access the MY GS tab in the upper right-hand corner of this page. After logging in to MY GS, you'll see three options: Volunteer Toolkit, Member Profile, and gsLearn. Click on the third green box to enter gsLearn. Your gsLearn Dashboard contains trainings that are available to you.
If you have any difficulties accessing or using gsLearn please contact customercare@gsmists.org.