Adventure Ahead!
Girl Scout volunteers are community-builders, champions of fun, and role models for what it means to lead with your heart. And because of your support, Girl Scouts of all ages are emboldened to chase their dreams and make a positive impact in their communities and across the globe. Your mentorship and encouragement are powerful and make a difference—and your girls will carry that support throughout their lives. Thank you for all you do.
This guide is designed to support busy troop volunteers on the go. You can easily find what you need to get started on your Girl Scout journey and search for answers throughout the troop year.
Get started by browsing through these sections: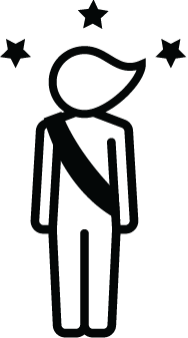 Whatever your volunteer position, your hard work means girls will embark on new adventures, make friendships that last a lifetime, and deepen their connection to their community and the world. We're calling on all members of society to help girls reach their full potential, and you've answered that call. So thank you, from the bottom of our hearts!
Have questions? Contact GSMISTS anytime!
Grand Rapids Service Center

3275 Walker Avenue NW

Grand Rapids, MI  49544

616-784-3341

Muskegon Service Center

1201 East River Road

Muskegon, MI  49445

231-744-4774

Traverse City Service Center

1820 Oak Hollow Drive

Traverse City, MI  49686

231-947-7354
© Copyright 2009–2021 Girl Scouts of the United States of America.  All rights reserved. All information and material contained in Girl Scouts' Volunteer Essentials guide ("Material") is provided by Girl Scouts of the United States of America (GSUSA) and is intended to be educational material solely to be used by Girl Scout volunteers and council staff. Reproduction, distribution, compiling, or creating derivative works of any portion of the Material or any use other than noncommercial uses as permitted by copyright law is prohibited, unless explicit, prior authorization by GSUSA in writing was granted. GSUSA reserves its exclusive right in its sole discretion to alter, limit, or discontinue the Material at any time without notice.